"The best fried chicken you will ever have."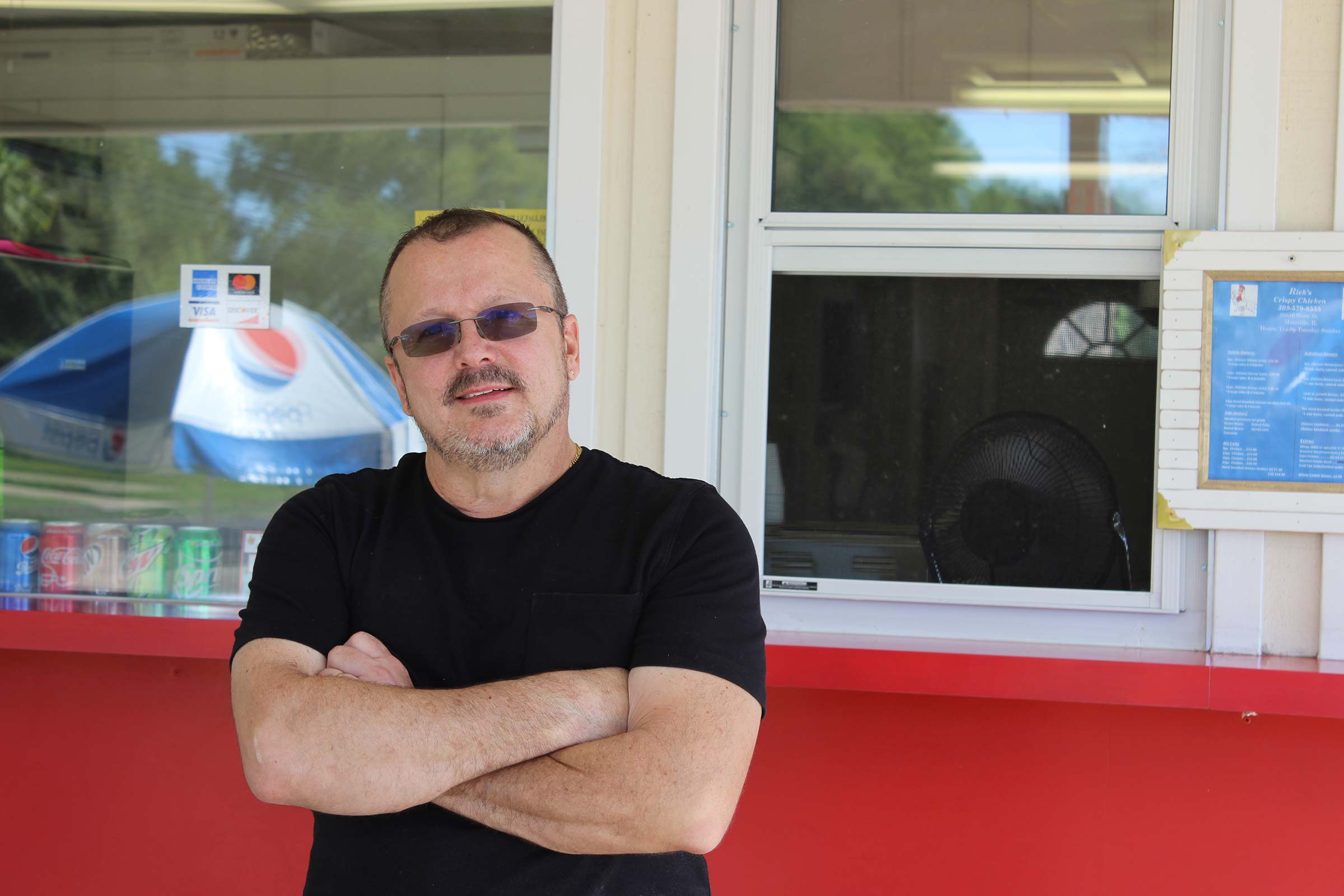 Hi, I'm Rick, and welcome to Rick's Crispy Chicken!
If there's one thing I know, its chicken. I've worked for just about every chicken joint out there and in 2019, I was ready to open my own restaurant.
We're located in Central Illinois and proud to support and serve our community. Our chicken is juicy, it's crispy, and I know it's just what you're looking for.
Don't believe me? Come and taste for yourself.
Fresh, clean home cooking! Affordable prices with plenty of room to park n eat.

Delicious fried chicken and sides. Good portions. The corn fritters are delicious and the wings are huge!

Best chicken around served by friendly people! I am a repeat customer!

Literally everything we had was delicious. The fries, the corn fritters (THE CORN FRITTERS), the green beans, the mashed potatoes, and WOW the chicken!

Great chicken, great price.

Fast service, great food. Had 3 piece tender & biscuit. Could not finish due to large pieces. Will go back!!

This place was great and the staff is so friendly. Amazing mashed taters!

Great fried chicken. Service was great. Will get again!

I had their chicken fingers and they are the best that I've ever had! I also had the corn fritters and they were amazing too! I would highly recommend this place and will definitely be back.

The best fried chicken you will ever have.

Best fried chicken in the area!! Great prices as well.

Good chicken, good service, what more could you want? I'll be going back!